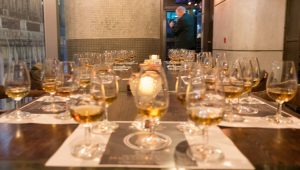 It's Tuesday afternoon and, for the first time ever, Mr. Blackadder has landed in Hong Kong! It's a bit hard to believe that such an established and popular brand, especially in our whisky-loving neighbour Taiwan, has never been in Hong Kong before. After we announced The Blackadder Whisky Tasting, many fans were excited and a good number of people attended the tasting.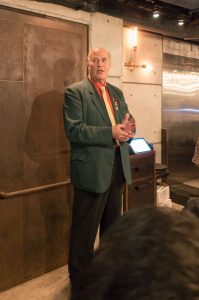 For the whisky novices between us, Blackadder International is a family-run, independent bottling company, established in 1995 by Robin Tucek who now runs the business with his son, Michael, and daughter, Hannah. Blackadder's philosophy is very simple – they believe that the cask is king. Sixty to seventy percent of the flavours in a whisky are taken up slowly from the cask as the spirit lies maturing in the warehouse. Every cask is unique, with its own fingerprint. This is why Blackadder bottle most of their whiskies from single casks.
The evening started with a nice balanced G&T, using the newly launched AurantiA gin, a gin from The Netherlands, specially handcrafted for Blackadder. After the welcome drink, Robin kicked off the tasting by explaining how to nose a whisky. But first things first, we were reminded WHERE our nose is…. I guess we all know how the rest of the tasting will go!
The first whisky we tasted was the Chimera, a mystical creature from the ?? century. At 46%, this blended malt is a nice blend of four different casks. Thereafter, we moved to the the RAW cask series: Auchentoshan 1997 – 18 Years, Invergordon 1984 – 30 Years, Amrut Peated and last but not least Peet Reek 10 Years Sherry cask finish.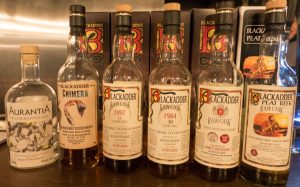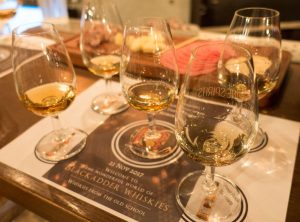 While the evening was full of jokes and laughter, we also learnt about the stories behind each whisky. All in all, it was an incredibly fun tasting and Blackadder fans definitely got what they came for!
See you at the next tasting!